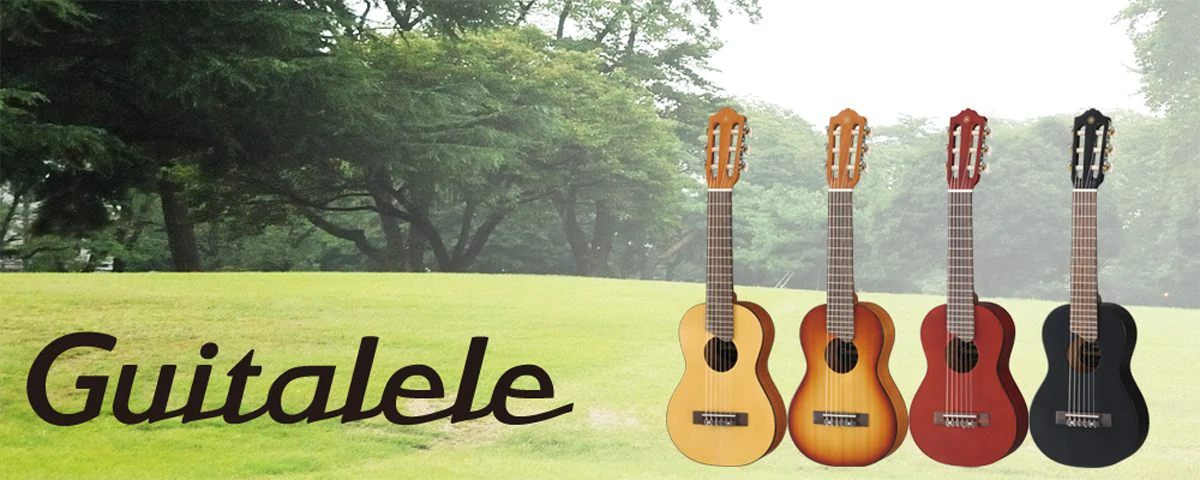 YAMAHA GUITALELE
This is a 433mm scale ukulele style nylon string guitar. Despite its compact body, it is designed as authentic nylon string guitar. Take this genuine guitar to anywhere you go. Introducing the Yamaha GL1 Guitalele! Half guitar, half ukulele…100% fun. A unique mini 6-string nylon guitar that is sized like a baritone ukulele (17" scale) and plays like a standard tune guitar. The guitalele's tuning is pitched up to "A" (or up a 4th) at A/D/G/C/E/A.

FEATURES
Top: Spruce
Back: Meranti
Side/Rib: Meranti
Neck: Nato
Finger Board: Sonokeling
Bridge: Sonokeling
Includes gig bag
Delivery
After your order is verified, you can expect to receive your order within the following time frame:
In Metro areas: 1 - 5 working days (except Sunday and holidays)
In Non-Metro areas: 3 - 10 working days (except Sunday and holidays)
*For Pre-Order simply add another 5 working days after your code is verified.