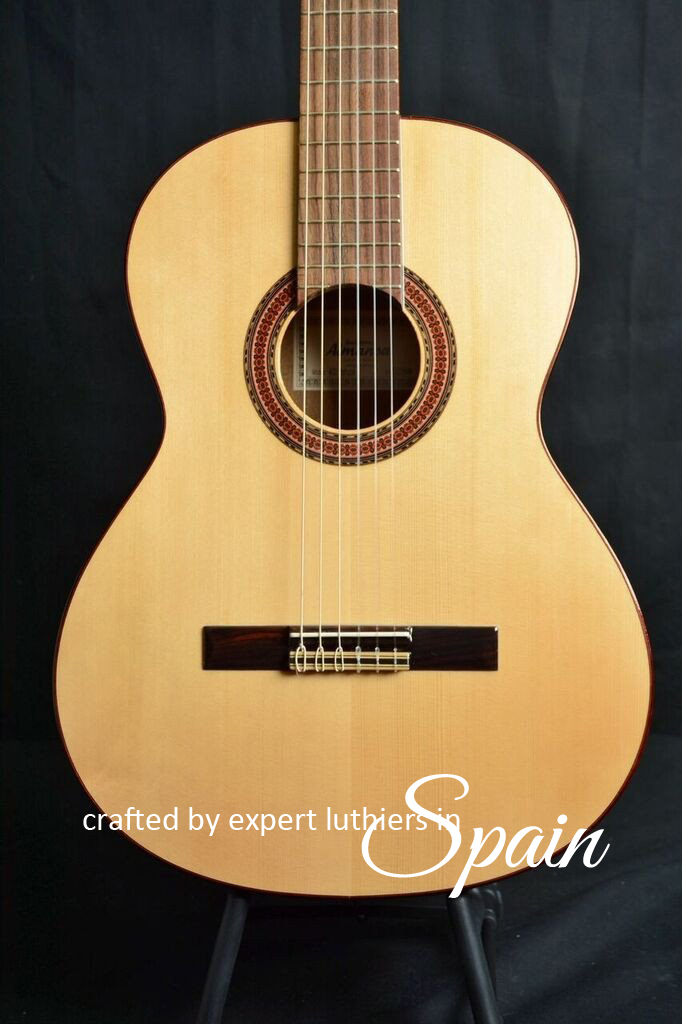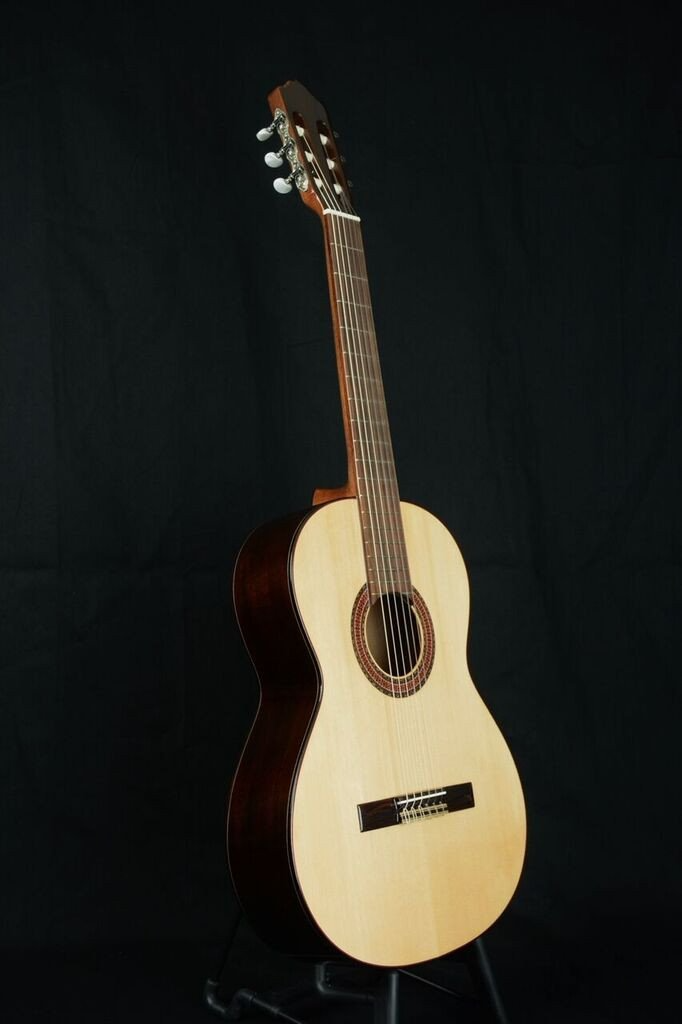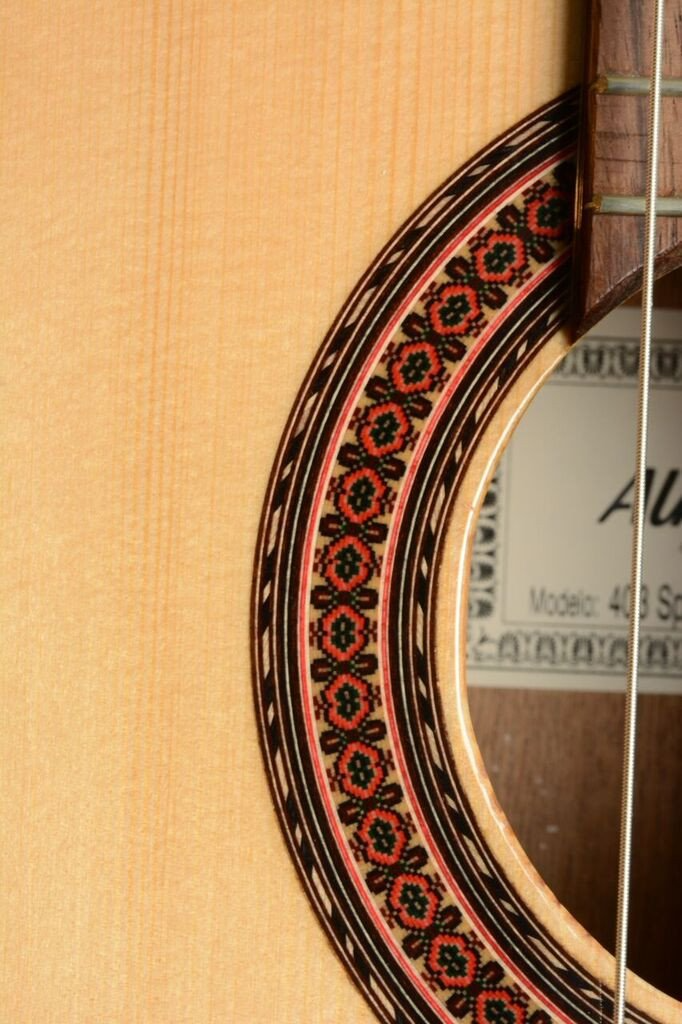 Guiarras Almansa was born in 1989 as the result of coalition of the finest Flamenco and Classic guitar craftsmen Spain had to offer. In over 100 years, nothing has changed. You can still expect the highest quality woods, lovingly worked by expert hands.
Model 401 is Almansa's entry level classical guitar. It shares the same high quality materials as the 402 & 403 models. The difference between these models are the wood rosettes that are unique for each model and the amount of detail in the bindings. The Model 403 offers a more detailed machine head. This Almansa instrument was handmade in Spain using traditional Spanish heel construction. This method of construction is expensive, durable, and most importantly, allows the instrument's; materials to act as one and project a beautiful voice. The most sought-after classical guitars handmade by the most respected Luthiers are constructed using this Spanish heel method.
Top: Solid German Spruce Top
Back: Laminated Mahogany
Sides: Laminated Mahogany
Neck: Mahogany
Fingerboard: Indian Rosewood
Machine Heads: Nickel Plated
Delivery
After your order is verified, you can expect to receive your order within the following time frame:
In Metro areas: 1 - 5 working days (except Sunday and holidays)
In Non-Metro areas: 3 - 10 working days (except Sunday and holidays)
*For Pre-Order simply add another 5 working days after your code is verified.